Posts under Jonny Blair Category
I haven't used this site much since I started it in 2014, mostly as all my business comes through Don't Stop Living these days. But this site should be more me and less you. I will be doing a bit more on it over the next year or so and I have had a new…
I haven't used this site much since I started it in 2014, mostly as all my business comes through Don't Stop Living these days. But this site should be more me and less you. I will be doing a bit more on it over the next year or so and I have had a new…
You might have seen my social media updates on my main site, Twitter and Facebook about this release of my first ever travel blog, so here it is in a post on here to explain a bit more. As I head to my 100th country this month, I wanted to get my first ever travel…
Right lads, here's the plan for the day!! Please feel free to print out and add any suggestions to the Facebook Page please. I'll be gradually updating this as the day nears closer. Date – SATURDAY 14TH JUNE 2014 Location – London, ENGLAND Event – Lads World Cup Pub Crawl, Crazy Golf and Banter Start…
I have been asked a few times, "How can you afford to travel so much?" and "How much money can you earn as a 'business backpacker'?" "100 countries – are you serious?" First of all – I don't buy luxuries and I'm a cheapskate and a tight assed person. Yeah, I'll buy my mates a…
I have had articles placed in over 100 newspapers down the years through my PR experience. Newspapers I have got myself and my brands featured in include: the Sunday Times, the Belfast Telegraph, the Ards Chronicle, the Dorset Echo. My latest newspaper article was a colour page feature in the Ards Chronicle in Northern Ireland.
My name is Jonny Blair and I am a business backpacker. While I still travel the world on a tight backpacking budget, I work for myself online these days as well as with a load of other travel sites and apps. While my niche is in budget backpacking, I have also written about football, music,…
I love football and have followed it since the early 1980s. I have attended over 500 football matches on my travels through almost 100 countries. Personally my favourite clubs teams are Glentoran FC (from Belfast, Northern Ireland) and AFC Bournemouth (from England). My favourite international football team is Northern Ireland and I have been to…
I have a keen interest in music and have written on a wide range of British rock platforms since 1997. I also used to manage a rock band. Here are the best of my music articles and stories: Music Articles 1997 – Terrible Beauty 1997 – Milan When I Was  Kitten 1998 – 1999 –…
Online Media Appearances – Jonny Blair This is a list of my entire online media appearances for sites other than those I own. I have featured on over 130 different websites in the last 5 years. I work online for myself and a number of travel and media companies as a business backpacker and professional…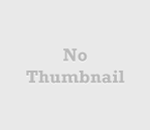 Welcome to Jonny Blair dot com.